Are you planning to visit Delhi Darshan and want to make the most of your time? Then, opt for our One day Delhi Darshan tour package. This is a private cab tour where our professional driver will pick you up from your hotel/residence in Delhi and take you around to all the famous places in Delhi during Delhi Darshan tour package within one day.
The best One day Delhi Darshan tour package? Then look no further. We offer the best Delhi sightseeing tour at an affordable price. Our full day private cab will take you to all the famous places in Delhi covered in Delhi Sightseeing.
Delhi is a city that has something for everyone. From the Mughal era architecture to the bustling markets, there is an inexhaustible wealth of sights and sounds to explore. For the first time visitor, it can be overwhelming to try and see everything in such a short amount of time. That's why we've put together this one day Delhi darshan itinerary, so you can make the most of your time in the city. Explore Delhi in Delhi Darshan Tour package.
This itinerary covers all the major sights of Delhi, from the Jama Masjid, Qutub Minar to the India Gate, Red Fort, Rashtrapati Bhavan. Raj ghat We've also included some insider tips on how to avoid the crowds and where to find the best food. So whether you're looking to explore the history of Delhi or just want to check off the major sights In Delhi Darshan, this itinerary will help you make the most of your one day in Delhi.
---
Table of Contents
---
Itinerary Of one day trip to Delhi package by cab.
The pick-up will be from Delhi between 7.00 am and 8.00 am
| | | |
| --- | --- | --- |
| Point Covered | Duration | More Information |
| Red Fort | 45 Min. | |
| Qutub Minar | 60 Min. | |
| Humayun's Tomb | 45 Min. | |
| Jama Masjid | 45 Min. | |
| India Gate | 45 Min. | |
| Lotous Temple | 45 Min. | |
| Rashtrapati Bhavan | 45 Min. | |
| Jantar Mantar | 30 Min. | |
| Agrsen ki Baoli | 45 Min. | |
| Safarjung Tomb | 45 Min | |
Your location in Delhi will be dropped off before 7.00pm
---
Highlights of One day Delhi Darshan tour package by cab.
Duration: Total Duration Morning 07.00 am to 7.00pm (12 hr)
Neat And Clean Private Cab )Not Shared)
Experienced Cab Drivers.
AC Cab
Pickup & Drop From Home / Hotel From Delhi.
Places Covered: Red Fort, Qutub Minar, Humayun's Tomb, Jama Masjid, India Gate, Lotous Temple, Rashtrapati Bhavan, Jantar Mantar, Agrsen ki Baoli, Safarjung Tomb,
The One day Delhi Darshan tour package by cab is a perfect way to explore some of the most iconic landmarks and historical sites of the city. You will visit the Red Fort, a 17th century Mughal fortress and UNESCO World Heritage site, the Qutub Minar, a 73 meter tall tower built in the 12th century, and Humayun's Tomb, a 16th century tomb of the Mughal emperor Humayun. Additionally, you will also see the Jama Masjid, a 17th century mosque, India Gate, a war memorial and national monument, Lotus Temple, a Bahai House of Worship in the shape of a lotus flower and Rashtrapati Bhavan, the official residence of the President of India. The tour also includes a visit to Jantar Mantar, an astronomical observatory built in the 18th century, Agrsen ki Baoli, a 14th century stepwell and Safarjung Tomb, a mughal garden tomb.
---
Package for One day Delhi City tour package by cab.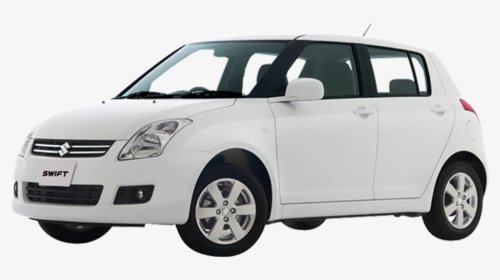 Hatchback Cab
4 Person Seating Capacity,
(Indica, Ritz, WagonR, Celerio etc. )
Rs. 2999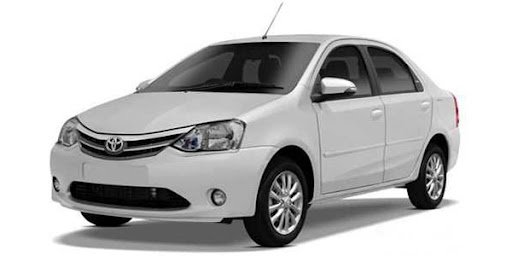 Sedan Cab
4 Person Seating Capacity,
Dzire, Etios, Indigo, Xcent Etc.
Rs. 3299
SUV CAB
6 Person Seating Capacity,
Ertiga, Xylo, Lodgy, Tuv300 etc.
Rs. 3999
---
What Is Included and Not Included In Delhi Darshan Trip?
Including Package
Pick-Up And Drop From Hotel Or Home
Selected Cab Charges.
Driver Charges.
Toll Charges.
Parking Charges.
Excluding Package
Multiple Pickup And Drop.
Accommodation.
Food (Lunch, Breakfast, or any Food.)
Entry Fee. (Some Places Charge Entry Fee
---
For Booking One day Delhi Darshan tour package by cab.
The following cab service providers are planning One day Delhi Darshan tour package by cab.. You can contact them, ask for information, and book a One Day Trip for you.
---
Places Covered and Information One day Delhi Darshan tour package by cab.
Red Fort is the main tourist attraction in Delhi The Red Fort, a masterpiece of Mughal architecture, is characterized by its red sandstone walls and ornate marble buildings. This palace was built by the emperors of the Mughal Empire in the seventeenth century And until the construction of the Taj Mahal, the Red Fort was the main residence of the Mughal Emperor and the Mughals extended their power from here.
Many poets, scholars and artists used to work together in this Red Fort, Spread over an area of ​​254 acres, the magnificent Red Fort is an iconic structure. This red fort with high walls is mainly four gates Its main gate which faces Old Delhi is known as Lahori Gate Other gates are named as Delhi Gate, Mori Gate, Turkman Gate Inside the Red Fort there are many historical monuments whose architecture is very important. The Red Fort is an important symbol of India's history and independence.
On 15 August 1947, after India gained independence from British rule, the first Indian national flag was hoisted from the Red Fort itself. Since then, the Indian flag has been hoisted for the first time on 15th August. The Red Fort has a unique significance in Indian politics and Indian history. The Red Fort is one of the main attractions in Delhi. Tourists visit the Red Fort to see its beautiful art and learn about its history. We are including this beautiful Red Fort in Delhi Darshan Trip for you.
Mughal Indo-Islamic art ornaments, Red Fort, New Delhi, India. Famous Tourist attraction in Delhi and One day Delhi Darshan tour package.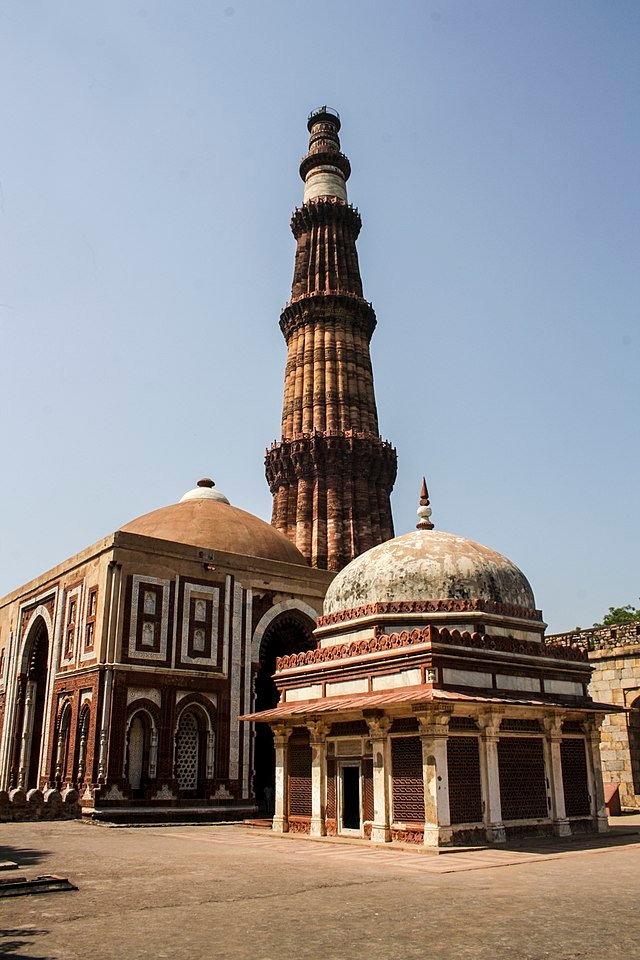 Qutab Minar is a rising, 73-meter-high victory tower constructed in 1193 by Qutab-ud-din Aibak soon after the destruction of Delhi's last Hindu dynasty. The tower features five separate stories, each defined by a projecting balcony, and tapers from a 15 m diameter at the base to barely 2.5 m at the top. Visit during in Delhi Darshan.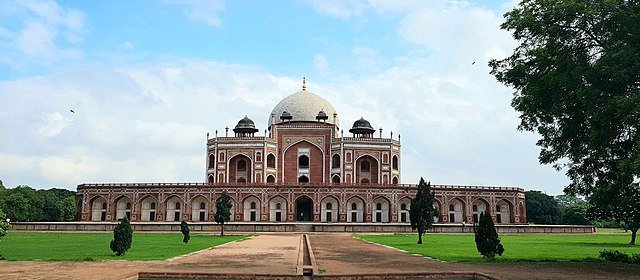 Hamayu's Tomb is a historical mausoleum in Delhi city which is the tomb of Mughal emperor Hamayu. It is a very beautiful example of Mughal architecture in India. The tomb was built by Humayun's wife Rani Begha Begum in the mid-sixteenth century and is also a UNESCO World Heritage Site. It is an important example of Mughal architecture and has been compared to the Taj Mahal in Agra. The important Samadhi is built of red sandstone and is decorated with intricate carvings. visit during Delhi Darshan.
Humayun's Tomb is surrounded by beautiful gardens which are divided into four sections on all four sides by canals. Humayun's Tomb was one of the first garden tombs of the Indian era designed to symbolize paradise for believers in Islam. The rooms here are designed in the traditional Mughal style. The community is cited as one of the most popular tourist destinations in Delhi, making it a must-see for those who want to see its beautiful architecture and learn about its history. So we are going to visit the historical place of Humayun's Tomb under Delhi Darshan package.
Jama Masjid, also known as the "Friday Mosque," is one of the largest and most iconic mosques in India. It is located in Old Delhi and was commissioned by the Mughal Emperor Shah Jahan in 1644. The mosque is made of red sandstone and white marble, and can accommodate up to 25,000 worshippers at a time. The mosque is known for its three gateways, four towers and two minarets.
The central prayer hall is adorned with intricate inlay work and carvings. The mosque also has a courtyard that is used for congregational prayers during the Islamic holy month of Ramadan. The mosque is open to visitors and is a popular tourist destination, but non-Muslims are not allowed to enter during prayer times.
India India Gate is a war memorial in central Delhi It was built to commemorate the Indian soldiers of the British Army who died in World War I and the Afghan War. India Gate is a popular tourist destination which is a national monument of India. India Gate is an important monument of India and a symbol of the country's independence and sovereignty. India Gate was designed by British architect Sir Edmund Lutyens and the India Gate monument was constructed in 1931. Covered in Delhi Darshan Package.
Famous as a war memorial in Delhi, the names of soldiers who died in the Afghan war are engraved on this gate as a tribute to their sacrifice. A parade is organized in front of India Gate to celebrate the Republic Day which is celebrated on 26th January every year. The place is surrounded by a beautiful garden and is famous as a popular tourist spot due to its central location in the city. As it is decorated with lights at night, it creates a different attraction, so tourists flock here to witness this beautiful sight. You can see this beautiful and historical monument under Delhi Darshan package
The Lotus Temple is a modern architectural marvel in Delhi known for its intricate lotus-shaped design. The Lotus Temple, a place of worship for the Bahai community, is a popular attraction in Delhi and is visited by millions every year. The Bahá'í Faith emphasizes the spiritual unity of all mankind and the equality of men and women, and is their place of worship. Lotus Temple is open to all religions. Covered inn Delhi Darshan package.
The Lotus Temple is famous for its architecture and is shaped like a lotus flower made of white marble with 27 petals which symbolize the 27 letters of the Bahai alphabet. The Lotus Temple is a popular tourist destination in Delhi with beautiful gardens surrounding the temple which is located in the central part of the city and is open to tourists daily for free.
The main attraction here is the peaceful atmosphere Those who love tourism as well as an amazing architecture will surely like Lotus Temple, you can visit it under Delhi Darshan package.
Rashtrapati Bhavan, also known as the Presidential Palace, is the official residence of the President of India. It is located in the heart of New Delhi and was designed by British architect Edwin Lutyens. Construction of the building began in 1912 and was completed in 1929. The palace spans over 130 hectares and features 340 rooms, including the President's official residence, guest rooms, offices and staff quarters.
The palace is known for its grand architecture, with a blend of Indian and Western styles. The palace features a central dome, four wings, and a mix of colonnaded and open courtyards. The palace also has a large garden known as the Mughal Gardens, which are open to the public for a few weeks during the spring. The palace is not open for regular tours, but the public can visit the palace during the annual 'Open House' event held on Independence Day and Republic Day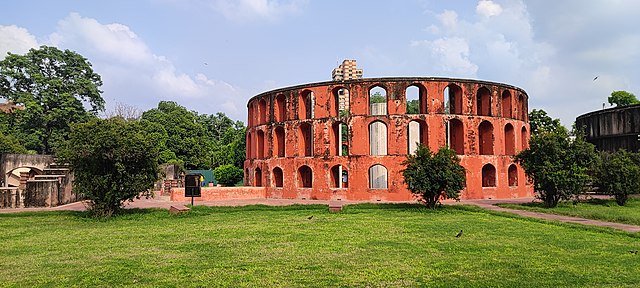 Jantar Mantar's picture was taken in Delhi It is only one part and a full view of Round infrastructure Jantar Mantar inside this you will find Sun shadow which tells time. It is a heritage site and very near to Connaught Place.
Ugrsen ki Baoli, is a famous historical building as well as a tourist spot in New Delhi. Tourists from all over the country come here to see the architecture of Ugrsen ki Baoli,. This is a step well. It is a type of water storage and distribution system. Which was used in ancient India Ugrsen ki Baoli, is one of the famous landmarks in Delhi known for its architectural and historical significance.
Ugrsen ki Baoli, was built in the 14th century and named after Ugrasen, a legendary king of Delhi. It is a large rectangular structure.in which a series of steps lead up to the water level. The step well is surrounded by high walls. Also the carvings on the step well walls. The wall carvings are very intricately carved. And it is beautiful to look at Also the structure is surrounded by a series of small gardens and pavilions.
Apart from its historical and cultural significance, Ugrsen ki Baoli, is a popular tourist destination in Delhi. Tourists flock here to descend the steps to the water level to do the Step Well floor and enjoy the peaceful atmosphere of the gardens Many people also flock here for photography and film shooting. These are often cultural events. This step well was also used during the shooting of many films You can see this beautiful step well under the practice Delhi Darshan Local Sight Scene.
Safarjung Tomb,
Safarjung Tomb is a famous historical monument in India and New Delhi. The tomb was erected to commemorate Safarjung, a powerful and influential figure who served as Prime Minister of the Mughal Empire during the reign of Emperor Ahmad Shah. Built as a mausoleum in the 18th century, the mausoleum is known for its beautiful architecture and gardens. Visit during Delhi Darshan Package
It is also an important historical site as well as one of the popular tourist destinations in Delhi Because the Mughal period is one of the few. Safarjung tomb in the 18th century. It was built by Nawab Suja udaulah as a tribute to his father, Known as Safarjung Top Garden is known as. This mausoleum is spread over an area of ​​three hundred acres.
The mausoleum is built in a rectangular structure. The structure of the mausoleum is made of karita red sandstone and marble and is surrounded. Walls are crazy Also the main entrance to the mausoleum is through a large gate which is decorated with difecult carvings and is attached to a marble slab. Inside the mausoleum is a central chamber containing the tomb of Safarjung and his wife.
The chamber is surrounded by small rooms and a staircase that is decorated with beautiful murals and intricate carvings. which is decorated with beautiful wall paintings and intricate carvings. Many small pavilions and gardens were established by the Mughals at the mausoleum Also in it, the Mughals also established these small pavilions and gardens to relax and enjoy the cool evening breeze. visit during Delhi Darshan.
Safarjung Tomb is a historical and architectural landmark in Delhi and is an important cultural and tourist attraction in Delhi. Also this place is an interesting place which is a popular place for tourists and locals. Tourists come to visit the gardens. And to enjoy the peaceful atmosphere, the Samadhi is also a popular place for cultural events and concerts Film shooting also takes place here.
Many also do photography here. While strolling through the garden, seeing all the historical objects and their carvings is the only thing we get to see here. We are showing you the most important royal tourist spots under our Delhi Darshan package.
---
FAQ
Q: What is included in the One day Delhi Darshan tour package by cab?
A: The One day Delhi Darshan tour package by cab includes visits to some of Delhi's most famous landmarks and historical sites such as the Red Fort, Qutub Minar, Humayun's Tomb, Jama Masjid, India Gate, Lotus Temple, Rashtrapati Bhavan, Jantar Mantar, Agrsen ki Baoli, and Safarjung Tomb.
Q: How long is the tour?
A: The tour is (8hr) one day long, usually starting in the morning and ending in the evening. The exact duration of the tour may vary depending on the itinerary and traffic conditions.
Q: What is the cost of the tour package?
A: The cost of the tour package can vary depending on the number of people in your group and the type of vehicle you choose. It's best to check with tour providers for the latest prices.
Q: What is the best time to book the tour?
A: The best time to book the tour would be during the cooler months from October to March, as the weather is more pleasant during this time.
Q: Are there any pick-up and drop-off options available?
A: Yes, most tour providers offer pick-up and drop-off options from hotels or other designated locations in Delhi. Please check with the tour provider for more details.
---
Terms and conditions:
Passengers are requested that the package given is one day and there is a time constraint. The package is shown in the place mentioned above. You cannot modify it. If you want to make a change, let us know in advance, If possible, it will be considered and guided accordingly.
I want to tell you how much time you want to give to which place. Because you want to finish your trip in the allotted time. If this does not happen, you may be charged a separate charge for extra time, depending on the cab category, Talk to your cap service provider.
Pictures are our root, so if you want to change it, you have to tell it in advance.
If a place is closed for any reason, another place will be moved to that place if possible. If there is a parking charge for a longer period of time than the allotted time at a place, then you will have to pay the parking charge for the extra time.
You should have the facility up to the parking area near the place given above. If the place is away from the parking area, do not put pressure on the driver to take you to that place.
---
---
---
---