One Day Trip Shirdi Shani Shinganapur From Pune are the places of pilgrimage near Pune, so we are participating in this one day trip. In this we will see Shri Sai Baba Samadhi Temple, Dwarkamai, as well as Chawdi.Also at Shani Shinganapur we will see Shri Shani Temple. 2D-1N Pune To Shirdi Shani Shinganapur Tour Package
If you are planning a One Day Trip Shirdi Shani Shinganapur From Pune, then you have certainly come to the right place! With our private cab service, we provide a unique experience for tourists wanting to make their pilgrimage complete. We'll take you on an unforgettable journey that includes visiting the Shirdi Sai Baba temple, where you can seek blessings from the famous saint; the Dwarkamai Mosque, where Sai Baba spent most of his life;
Shani Shinganapur, renowned for its ancient temple of Lord Shanidev. You will also get a chance to explore some of the other nearby attractions such as Maruti Temple, Nandadeep & Chavadi. All in all, this incredible one day trip will give you an opportunity to discover these divine places in comfort and luxury. Explore Shirdi and Shani Shinganapur in One Day Trip Shird Shani Shinganapur From Pune.
Know more: Mumbai to Shirdi one day trip
---
Table of content:
---
One Day Trip Shirdi Shani Shinganapur From Pune Itinerary.
Point Covered
Duration
More Information
Sai Baba Temple,
30 Min.
Dwarkamai
30 Min.
Chawadi
30 Min.
Shani Shinganapur
60 Min.
---
Highlights of One Day Trip Shirdi Shani Shinganapur From Pune By Cab.
Entry Fee:
Trip Duration: Total Duration Of this Trip 12 to 15 Hr.
If you're looking for a quick pilgrimage, then look no further than the One Day Trip Shirdi Shani Shinganapur from Pune. This is the perfect opportunity to explore some of Maharashtra's most sacred places without having to worry about transportation or accommodation. This one-day excursion includes a private cab that will take you on a journey back in time as you visit beautiful temples, ancient Hindu shrines and Gurudwaras. With this trip, you can also enjoy delicious meals, shop at local markets and get blessings from revered priests. So book your tickets today and experience a memorable spiritual journey!
Shirdi, Shani Shinganapur. This sacred route is an ideal way to connect with the divine power and seek inner peace. With a private cab at your disposal, you can explore the two pilgrimage sites in one day and make your trip hassle-free. So, get ready to soak in the spiritual vibes of Shirdi and Shani Shinganapur while also enjoying a comfortable ride in our air-conditioned cabs!
Shirdi has an online pass facility for devotees to visit. However, you can get the Darshan Pass by visiting their official website. The same website varin is also available for you to stay. Click
---
Package for One Day Trip Shirdi Shani Shinganapur From Pune by Cab.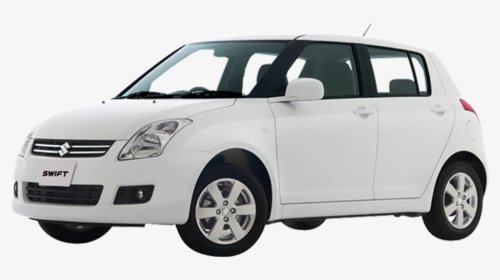 Hatchback Cab
4 Person Seating Capacity,
(Indica, Ritz, WagonR, Celerio etc. )
Rs. 5599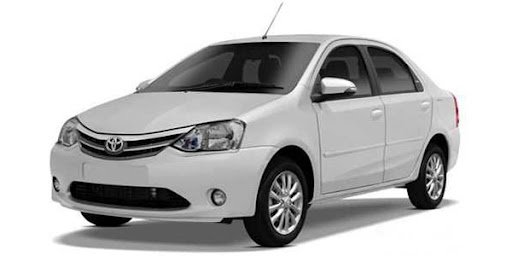 Sedan Cab
4 Person Seating Capacity,
Dzire, Etios, Indigo, Xcent Etc.
Rs.5999
SUV CAB
6 Person Seating Capacity,
Ertiga, Xylo, Lodgy, Tuv300 etc.
Rs 7999
[booking_product_helper shortname="shirdi"]
---
What is Included and Excluded in One Day Trip Shirdi Shani Shinganapur From Pune?
Including Package
Pick-Up And Drop From Hotel Or Home
Selected Cab Charges.
Driver Charges.
Toll Charges.
Parking Charges.
Excluding Package
Multiple Pickup And Drop.
Accommodation.
Food (Lunch, Breakfast, or any Food.)
Entry Fee. (Some Places Charge Entry Fee.
Airport Parking
---
For Booking One Day Trip Shirdi Shani Shinganapur From Pune
The following cab service providers are planning One Day Trip Shirdi Shani Shinganapur From Pune. You can contact them, ask for information and book a trip for you.
Know more: Shirdi one day Trip From Pune
Book your trip with E India Tourism
One Day Trip Shirdi From Nashik
---
Places and Information Covered In One Day Trip Shirdi Shani Shinganapur From Pune Itinerary.
If you are looking for an exciting and memorable one-day trip to Shirdi from Pune, then look no further than our private cab tour. This tour provides a convenient and comfortable way to explore the famous temples of Shirdi Sai Baba, Shani Shinganapur and more in just one day. With our well-experienced drivers taking care of your transportation needs, you can relax and enjoy the scenery as you travel through some of the most beautiful landscapes in Maharashtra. Explore the spiritual sites, savor some local cuisine, and make memories that will last a lifetime with this incredible experience!
Sai Baba Temple
Information:
Sai Baba's Samadhi Site at Sri Kshetra Shirdi.Shirdi in Rahta taluka is a Nagar Panchayat which is known worldwide as the residence of Shri Sai Baba. Saibaba's idol at Shirdi was also installed in this temple 35 years after Saibaba's samadhi. No one knows when and where Saibaba was born and who are his parents.
Saibaba stayed in Shirdi for 60-65 years from the time his appeared. He did not say anything about himself and did not write anything down. Saibaba used to teach the devotees through easy communication, many times his speech seemed sweet and illogical, He spread Indian Vedha Vidya at a time when superstitions were rampant in the regime
December to February is the best winter season to visit, as the climate is pleasant. Shirdi is one of the major religious sites in India.
In the wisdom he wrote, do not slander anyone, act truthfully, give food to the hungry and water to the thirsty, do not hate anyone, do not be jealous, do not be jealous, do not be arrogant, help the benevolent attitude. He believed that no one should be discriminated against on the basis of any caste, religion, creed, mode of worship He used to give the message of "Sabaka malik Ek" to the people. People from all communities like Sheikh Hindu Muslim Parshi were and are his devotees. Many devotees from home and abroad are seen coming to Shirdi at the feet of Sai Baba
Entry Fee: Free
Timing: Shirdi's Sai Baba Temple opens at 4 am, and doors close at 11.00 pm.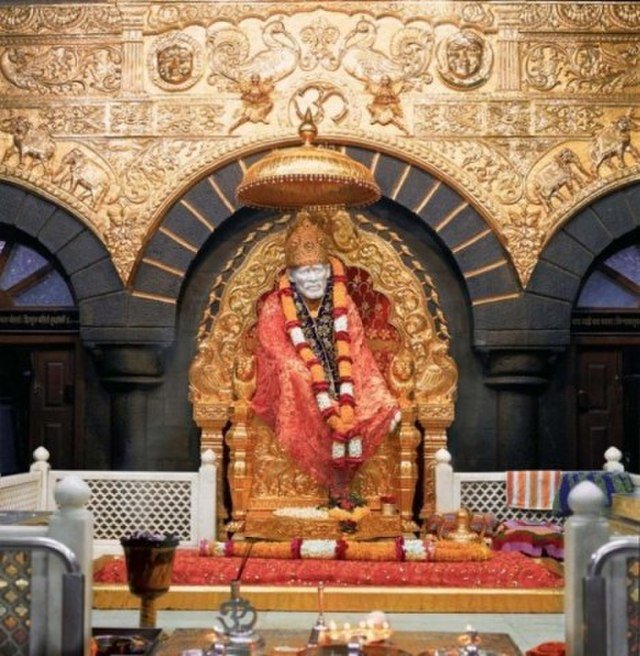 Dwarkamai
Information:
Dwarkamai is a place adjacent to Sai Baba's Samadhi Temple and is considered to be one of the most important places in Shirdi. Dhuni here are still burning year after year hence the magnificence here. Do visit this important place in Shirdi.
Entry Fee:
Timing:
Chawadi
Information:
Sai Baba stayed at Chavadi for some time. The sorrows and pains of the devotees used to visit the devotees with ease and even today only these holy objects go and worship Baba. Chavadi is a very important place. this famous place visit during One Day Trip Shirdi Shani Shinganapur From Pune.
Entry Fee:
Timing: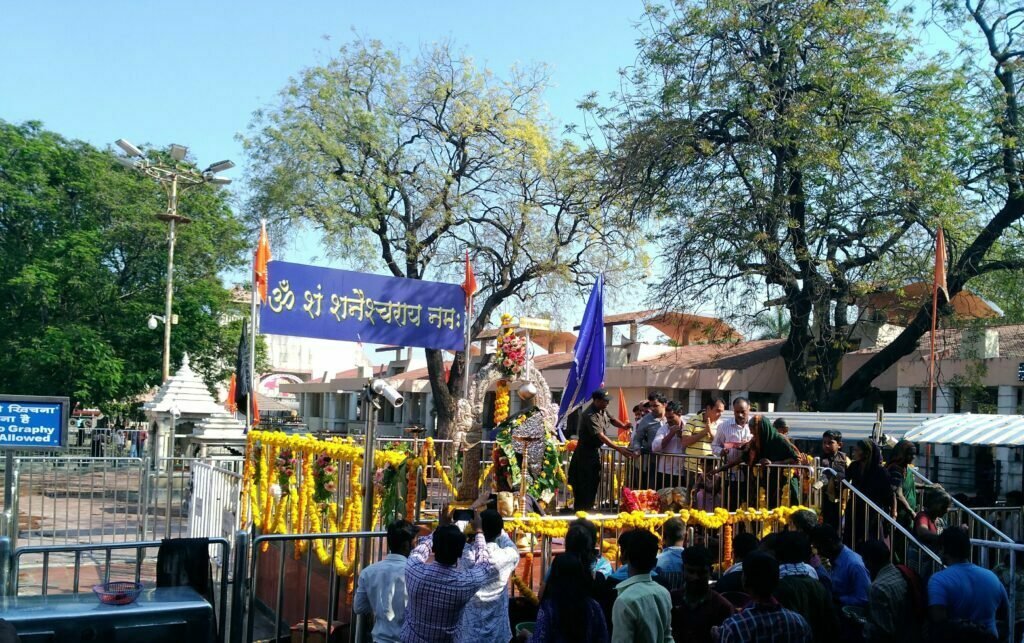 Shani Temple
Information
The popular temples of Shani are situated in Shingnapur village in Ahmednagar district of Maharashtra hence its name Shanishinganapur. Devotees visit Shanishinganapur to pay their respects to the all powerful Lord Shani Shanishinganapur is famous for the fact that none of the houses in this village have doors, only door frames.
The villagers believe that the temple is a wake shrine meaning that the god here is very powerful and it is believed that Lord Shani punishes the person who steals. The Shani deva here is Swayambhu who has appeared on earth in the form of a black but impactful stone.
The Shani temple is open 24 hours a day, there are no doors for any house or temple here.
Entry Fee: Free
Timing: 24 Hr.
---
---
What to do Shirdi One Day Trip?
Plan your time and trip before booking a trip. You must have a darshan pass before you can go here. Or have complete information related to that. Make a list of some of the documents required and fulfill them in advance.
What not to do Shirdi One Day Trip?
Women are not allowed here in less clothing. And men are denied access to jens.
What to buy from Shirdi One Day Trip?
Prasad of Laddu is available at Shirdi Sansthan. It is very tasty. Statues of gods, photo frames of gods. Pink Peruvian is famous here.
---
Terms and conditions:
Passengers are requested that the package given is one day and there is a time constraint. The package is shown in the place mentioned above. You cannot modify it. If you want to make a change, let us know in advance, If possible, it will be considered and guided accordingly.
I want to tell you how much time you want to give to which place. Because you want to finish your trip in the allotted time. If this does not happen, you may be charged a separate charge for extra time, depending on the cab category, Talk to your cap service provider.
Pictures are our root, so if you want to change it, you have to tell it in advance.
If a place is closed for any reason, another place will be moved to that place if possible. If there is a parking charge for a longer period of time than the allotted time at a place, then you will have to pay the parking charge for the extra time.
You should have the facility up to the parking area near the place given above. If the place is away from the parking area, do not put pressure on the driver to take you to that place.
---
---
---
---